Order Fulfillment Made Easy
Focus on Your Business - We'll Take Care of the Shipping & Logistics
Save on Costs

When You Ship from Nevada
Our distribution center is located in the United States (West coast area).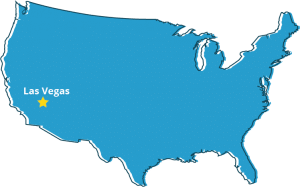 Our e-commerce fulfillment services handle all of the order logistics for your business – from the time an order is placed on your website to the point that it is received by your customer. We take the responsibility of order fulfillment and distribution so that you can concentrate on growing your business.
No extended contracts or leases on warehouse space that can hurt your business over time if you commit to too much or too little. No more training employees and managing staff. We make it easy for you to sell online.
Our Order Fulfillment Process
You Focus on Selling. We'll Take Care of Shipping & Fulfillment.
Once, or many times during the day
Automatically (web, data feed, email parser)
Manually (email, web interface)
…or you can call us with any questions, special requests or changes to printed orders
USPS, FedEx, UPS ... pick up your orders:
We ship same day all Express orders received by 1 pm PST
We ship same day most standard orders received by 3 pm PST
We ship anywhere in the world
Your order is picked, checked and packed:
A picker picks your products
A supervisor checks your orders to make sure they are correct
We use the most appropriate box/packaging for your product
We label and generate all the forms, tracking numbers, packing slips and documentation
We send tracking numbers:
We send you a tracking numbers batch
We send your customer a customized email with the tracking number/shipment notification
If you require a data feed for your backend

, shopping cart, Amazon, etc. we can customize a seamless solution, so you don't have to worry about anything after your orders have been approved
Transparency: Our philosophy is to have transparency in billing and reporting. There are no hidden fees, and we give a full breakdown of all charges.
Timely Fulfillment: If we receive your order by 12:00 PST, we promise to ship it that day.
Communication, In-House Tech Support, & Quick Response: We have a Customer Service team that helps with any concerns you may have. Anytime an issue arises, we communicate with you so you are aware of what's being done.
Custom Features & Flexibility: We want to see your business succeed. We offer custom features to help achieve that success. Some features include kitting projects and customized programming of our software interface.
Customized Reporting: Often times you may need a specific type a report to help you keep track of inventory, shipping, and/or sales. We can create reports based on your needs.