Top Questions to Ask Before Selecting a New Fulfillment Partner
Please fill out the form below to access the Guide.
Before you pick an order fulfillment provider and sign a contract with them, we suggest going through our 20-question checklist. Being able to answer these 20 questions is key to a establishing a good relationship with your new provider as well as ensure they meet the needs of your business.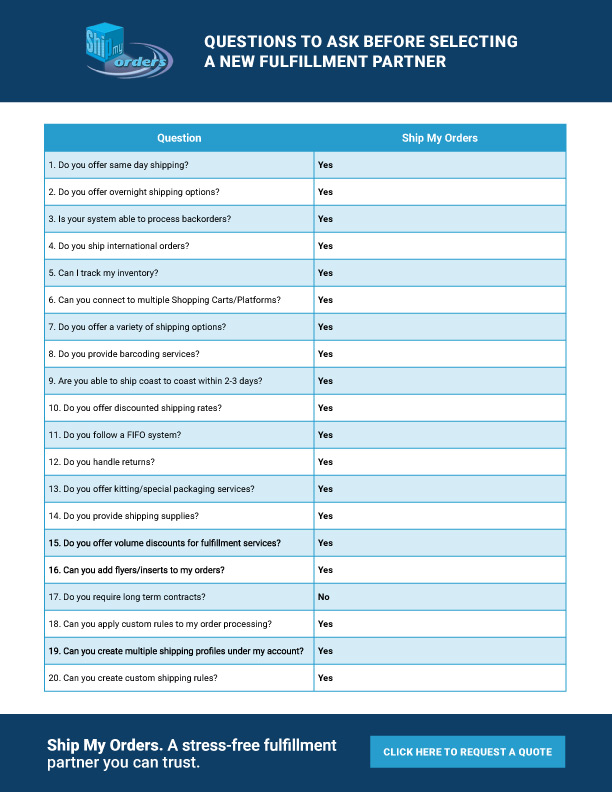 Access the Guide
Fill out this form to get the guide.
No Long-term Contracts. No Setup Fees. No Hidden Fees.
Just Stress-Free Order Fulfillment and Logistics Services. Get Your Custom Quote Today!