How Safe and Secure Are Third-Party Logistics Companies?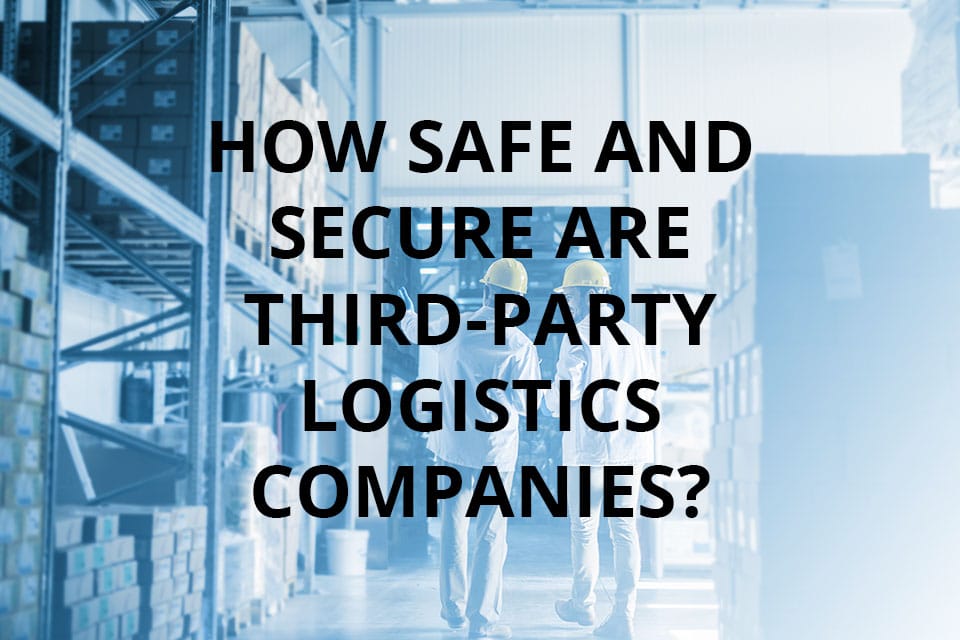 Two main cornerstones of successful businesses are safety and security. In order to preserve inventory and profit, safety and security for employees, customers, and the organization at large must be taken extremely seriously with procedures, restrictions, and other rules. But when it comes to enormous facilities, such as third-party logistic (3PLs) companies, is the safety and security on par with other businesses or even tighter? Keep reading to find out.
Looking for a secure third-party logistics company?


Safety and Security Protocols for 3PLs
A 3PL's ability to quickly streamline processes, transport and maintain equipment, or ship products makes them ideal for optimizing business logistics. Yet, it also means that the safety and wellbeing of 3PL employees are consistently at risk. This is why establishing safety protocols is vital. Some of these protocols are listed below.
24/7 Security Monitoring
One basic way to ensure workforce safety is to invest in 24/7 security monitoring. This could involve installing security systems, placing cameras near entryways and exits, posting clear signage above fire extinguishers, or staking fencing around the building's perimeter. These tools help 3PLs promote caution and allows 3PLs to stay vigilant against intruders — on and off the clock.
OSHA Compliance
The U.S. Occupational Security and Health Administration (OSHA) is responsible for investigating and enforcing safety protocols in public and private sectors throughout the United States. By following OSHA standards, 3PLs can establish healthy working conditions that reduce accidents and prevent injuries or death. Some examples of items that must meet OSHA compliance are: providing fire safety provisions, improving ergonomic layouts, designating smoking areas, practicing evacuation drills, and ensuring that employees are trained operators before using machinery.
Product Storage
Proper product storage may include organizing and labelling products, placing heavier loads on lower shelves, keeping aisles clear, and storing taller objects on their sides. This will help to create easier, more accessible ways to transport products. It will also protect employees in those transitions and prevent anything from falling and harming an employee.
Product Handling
Knowing how to handle products while transporting items around the facility is equally important. All employees should be educated on personal protection equipment, how to properly lift materials, and how to access ladders and stairs to reach products at higher levels.
Hazardous Chemicals
Proper product storage and handling is especially important for hazardous chemicals. Each chemical has a different standard and reaction for its environment. Knowing specifics will help to minimize risk. This can be done at the onset of employment; managers can educate employees on any of the building's hazardous chemicals and protocols. Such risk can also be prevented by properly labelling containers, regularly updating the hazardous chemicals list, checking OSHA compliance, documenting training, as well as investing in and using proper personal protection equipment.
LOTO Protocols
Lockout/Tagout (LOTO) protocols are followed when employees use or shut down machinery. They are an OSHA regulation that prevents danger and addresses hazards that may occur if equipment suddenly restarted or is improperly stored. Not every employee is authorized to use LOTO. Rather, employees must be trained on how to shut down, isolate, and tag equipment, as well as release stored energy. Identifying employees that are LOTO-certified and following protocol can reduce injuries for both the operator and team.
Social Distancing
It takes a large team to manage and operate a 3PL, which can be challenging when trying to practice social distancing. Currently, a few ways that 3PLs have been ensuring appropriate social distancing is by staggering employees' shifts, revising their facility's layout, marking safety zones, keeping work stations 6-feet apart, and employing wearable technology.
Reduce Anxiety by Utilizing Our 3PL Services
Following security protocols and OSHA guidelines, we are able to maintain efficiency while successfully responding to customer demands in safe ways. Don't have the resources for your own warehouse with properly-trained staff, distribution facility, and reverse logistics capabilities? No problem.
At Ship My Orders, we value a simple, but safe process that aims to avoid risk and save costs. This is made possible through our emphasis on transparency, communication, flexibility, and timeliness. It also is due to our expertise and an organized infrastructure that can analyze, store, and ship products as needed. However, none of these would be possible if we did not first value our workforce's safety and take the necessary precautions to protect our 3PL employees. It's through such actions and values that Ship My Orders can maintain its success with warehouse and fulfillment services while building positive rapport … and ultimately help our clients do the same.