International Company Breaking into the US Market?
Expand into the US

with a Trusted American Fulfillment Center
Breaking into the U.S. market is an exciting and important milestone for your business that offers even more opportunities to grow. If you're contemplating an expansion into the U.S. or growing your presence here, one of your main concerns is probably finding a reliable way to ship your goods to your customers. You've likely spent years building up your company and don't want to damage it with a hasty expansion into a foreign market. At Ship My Orders, we know what kinds of challenges businesses like yours face and have all of the resources you need to overcome them.
Your Company's New

North American

Order Fulfillment Division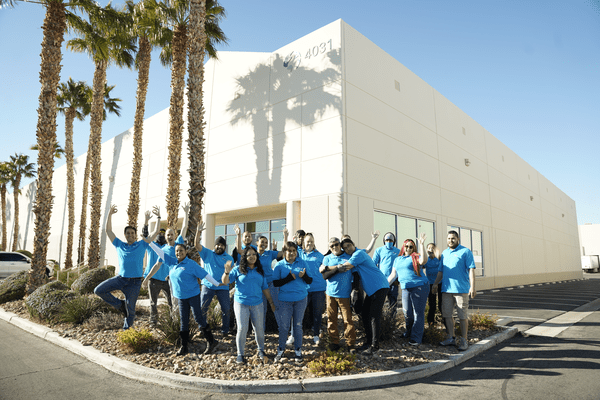 As you expand your sales into the United States, you know it's important that your backend keeps up with the growth of your front-end so you can meet customer demands in a timely manner. You also want to be careful about who you trust with your shipping needs, as a delay by even a few hours can break a deal. Finding the right partner in a new environment can be a challenge, but Ship My Orders has all of the experience necessary to serve as an ideal one for your business.
If your business is trying to establish or expand its presence in the U.S., it's vital that it has a reliable American partner to work with. The last thing you want to deal with is risking your reputation due to any problems your customers may experience during shipping. It's hard enough dealing with complaints when you can work customers them face-to-face, and even more so when they are halfway across the world. With Ship My Orders, you can avoid these problems entirely when you have us on your side.
No Long-term Contracts. No Setup Fees. No Hidden Fees.
Just Stress-Free Order Fulfillment and Logistics Services. Get Your Custom Quote Today!
Reach 80% of the U.S. in 2 Days

With Our U.S. Fulfillment Center & Warehousing Solutions
Ship My Orders can serve your company's warehouse and fulfillment center needs in the United States. We can seamlessly integrate your business with our existing logistics infrastructure, allowing you to take advantage of the unique opportunities afforded by the American market. Our West Coast fulfillment center in Las Vegas, NV, allows us to ground ship to 80% of the U.S. population in 2 days, giving your company unprecedented reach in a new market. We can save you time and money while building a lasting partnership between your business and ours.
With Ship My Orders, you can benefit from the expertise of an established logistics company that specializes in serving international clients. Since 2004, we have shipped hundreds of thousands of packages for our clients across a wide range of industries. Inc.com ranked us as #964 on their list of the 5000 Fastest Growing Companies, #6 out of the Top 10 Nevada companies, and #26 out of the Top 50 logistics companies. We have the knowledge and flexibility to make sure your packages arrive at their destinations at the right time.
We know that many of our clients will have a better chance of success in the American market if they also have an online marketing campaign and robust e-commerce infrastructure. With that in mind, we offer our clients digital photography and graphic design services. We can also design and implement an online shopping cart for your business while providing inbound customer support. We can give your business everything it needs to thrive and grow in the world's largest economy.
Ready to Work With Our Order Fulfillment Company?