What Are The Differences Between E-commerce Fulfillment And Order Fulfillment?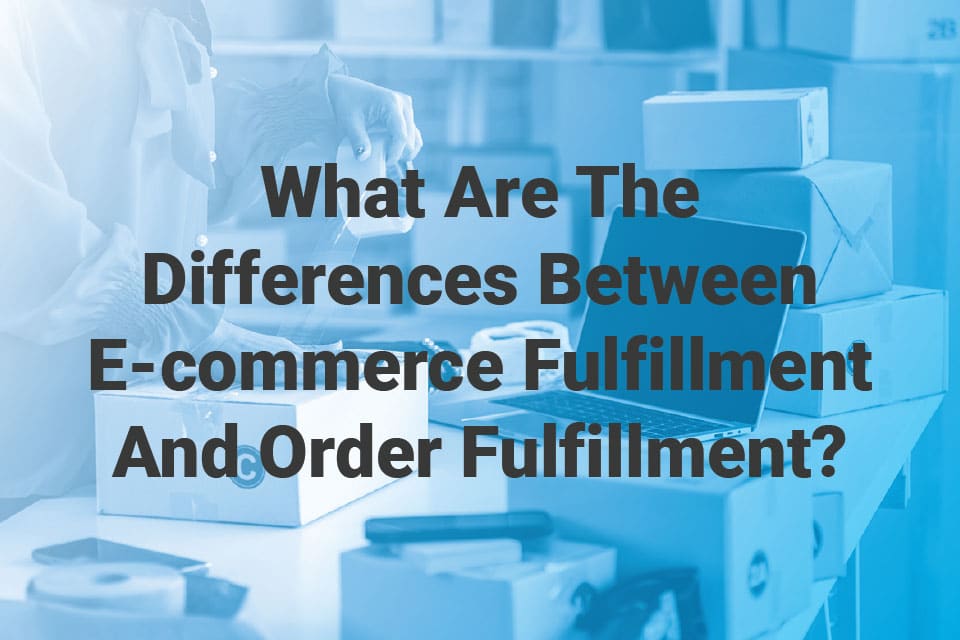 You've dreamt of the day when your e-commerce business became so busy that you struggled to keep up with orders. Now that your business has reached this level of success, what do you do to ensure you keep your customers happy? You need to scale your logistics and shipping operations.
Thanks to the high standard set by the likes of Amazon, your customers expect quick and accurate delivery. In order to grow your customer base and maintain loyal brand advocates, your business needs a reliable e-commerce fulfillment process. But what exactly is e-commerce fulfillment and how does it differ from order fulfillment?
What Is Order Fulfillment?
Order fulfillment is the process of getting your products into the hands of your customers. This process involves many steps, beginning with receiving inventory and ending when the customer receives the ordered product and decides to keep it. The basic steps of order fulfillment include:
Getting inventory shipments

Storing inventory

Processing orders

Packing and shipping products

Processing returns
Companies conduct order fulfillment either in-house or by working with a third-party logistics (3PL) company. Regardless of which avenue is taken, the goal of order fulfillment is to get the ordered products to each buyer as quickly as possible and without error.
What Is E-commerce Order Fulfillment?
Similar to traditional fulfillment processes, an e-commerce fulfillment service better ensures your orders are processed and shipped promptly. The provider generally uses shopping cart integration software to make the process as seamless as possible. With e-commerce order fulfillment, customers can take orders from your website and fulfillment personnel will pick items from your warehouse inventory for prompt, accurate delivery. With e-commerce logistics, there are a variety of features, pricing, simplicity, convenience, and customer service.
This is how e-commerce fulfillment works:
You pay upfront for the merchandise you sell online.

Your products are stored in a warehouse.

A third-party fulfillment service ships your products.

When you receive an order, the fulfillment center selects the product(s) from your inventory and ships the package to the customer.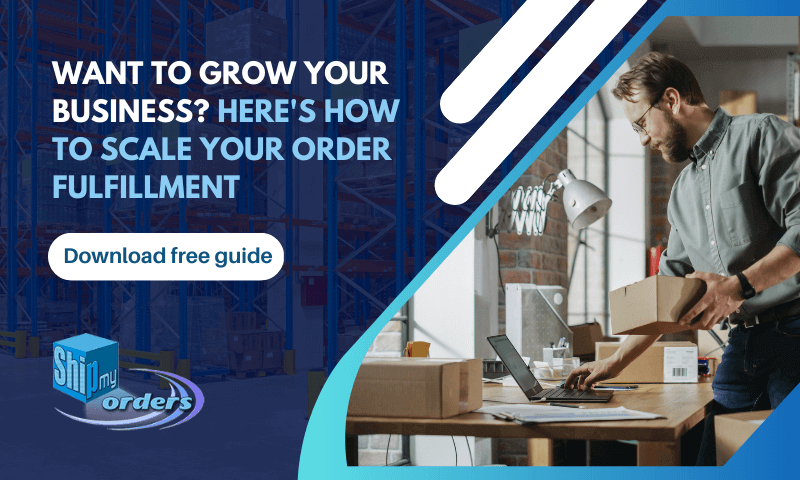 Related Reading:
E-commerce Order Fulfillment vs. Traditional Order Fulfillment
E-commerce order fulfillment and traditional order fulfillment are different approaches that ensure correct and prompt delivery to the customer. Below are some of the key differences between the two:


E-commerce order fulfillment ships products straight to the online shoppers who make a purchase.
The first difference between online fulfillment and traditional fulfillment is that the former ships products directly to customers while the latter sends the order to a distribution center for the customer to pick up. This difference stems from the types of products each type of fulfillment center sells. E-commerce distribution centers ship smaller, individual items, while traditional fulfillment warehouses ship large, bulk items that can't be shipped to customers' homes. When companies ship orders directly to customers in a fast and error-free manner, it satisfies the buyers and boosts the brand's reputation.

Related Reading:
E-commerce order fulfillment is an expedited process.
Traditional fulfillment centers operate by shipping inventory to retailers who would then stock their shelves with the items. These shipments would come in every week or so. If a product was out of stock, the buyer had to wait. This method clearly isn't convenient for customers.
Consumers now expect their orders to arrive at their doors within a few business days. As e-commerce fulfillment logistics are fully automated, it enables your company to process, select, pack, and ship products quickly. As you know, satisfied customers are key to your company's success. Delivering the correct items quickly will better ensure your customers will continue to do business with you.


With E-commerce, fulfillment warehouses are the distribution centers.
With traditional retail stores, the distribution center and warehouse are offsite. Items are continuously shipped from the distribution center to the retail store. E-commerce order fulfillment instead uses warehouses as distribution centers. E-commerce logistics software seamlessly acts as your customer service, order processing, and shipping platform. This helps you save money and keeps customers happy.
Related Reading:
Fulfillment warehouses need to carry a wider variety of SKUs for E-commerce.
In warehousing, each product in inventory has a unique SKU barcode. A SKU is a product's stock-keeping unit. SKUs allow your company to track inventory by providing important details such as size, type, color, price, style, and brand. An e-commerce warehouse with a wider variety of SKUs can quickly locate inventory and ship products. Buyers get the correct item quickly, bettering their purchasing experience. In traditional order fulfillment processes, a warehouse will have fewer products in inventory, which means fewer SKUs.
E-commerce fulfillment warehouses take care of the return and exchange process.
E-commerce fulfillment warehouses oversee your company's return and exchange process. These online order fulfillment warehouses utilize online e-commerce fulfillment services that sync with website shopping carts and shipping options. An easy, speedy exchange and return process helps calm unhappy customers and keep buyers from leaving.
With traditional order fulfillment, returns and exchanges are more time-consuming, because these fulfillment centers rely on interacting with buyers in person or over the phone. This entails additional legwork for the buyer to return the item and more work for the company to exchange the item.
Related Reading:
What Is Dropshipping?
Dropshipping is an alternative type of order fulfillment. But if your business decides to utilize dropshipping, your businesses won't manage the inventory. Instead, when you sell an item, you buy the product directly from a third-party supplier. The supplier oversees all dropshipping orders and ships them to the customer.
With dropshipping, there is less of an investment and fewer risks, making this form of order fulfillment popular for start-ups. The downsides of dropshipping include the lack of control over your fulfillment and lower profits.
Related Reading:
Use Ship My Orders For Your E-commerce Fulfillment
If you want to scale your business and provide excellent shipping service to your customers, you need to invest in e-commerce online fulfillment. Working with a 3PL fulfillment company will take away the stress and growing pains that come from busier and more complicated shipping logistics. At Ship My Orders, we'll help your company grow and keep your customers happy with quick and accurate deliveries. Contact us today to discover how order fulfillment can be exciting, not stressful.