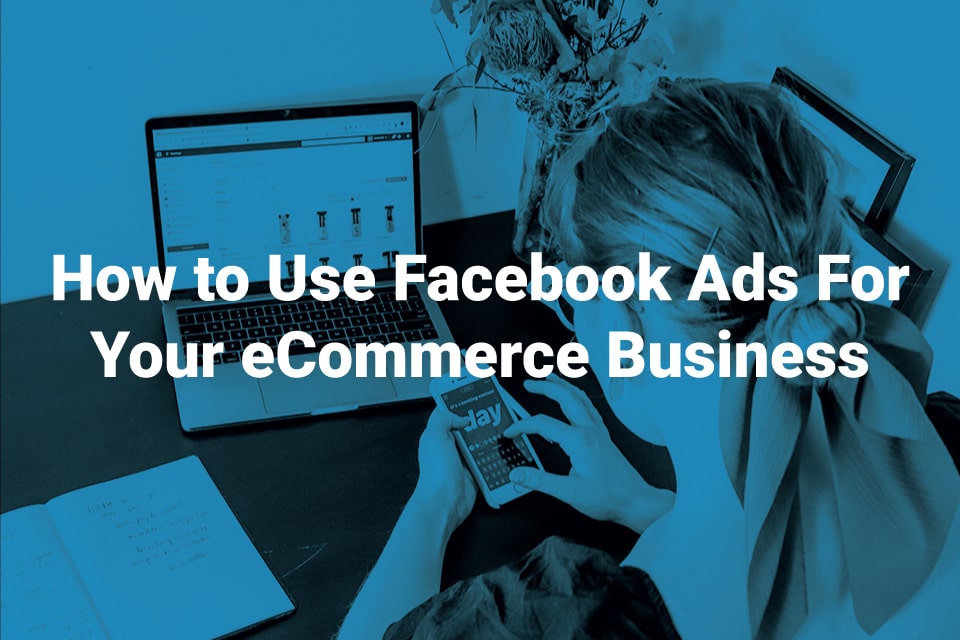 You know that your ecommerce business would thrive if you put some dollars into online advertising, but starting is often the hardest part.
Creating a Facebook advertising campaign can feel daunting if it's not your specialty, but once you break it down into steps, it's really not that difficult (we promise!) Plus, the benefits take your business to the next level. In fact, Facebook (and its ads) account for 80 percent of U.S. social referral share to ecommerce and retail sites.
Ready to use Facebook ads for ecommerce? Read our tips, tricks, and steps below!
Advertise Where Your Customers Are Online: Facebook (Now Called Meta)
You've probably built up your ecommerce business with a high-quality Instagram, a user-friendly website, and maybe even a presence on TikTok. You're a digital guru!
But if you're really looking to make some major growth, the flexibility and benefits of Facebook ads for ecommerce is huge — more than a quarter of users who clicked on Facebook ads go on to make purchases. See our tips below for using Facebook ads for ecommerce to your advantage.
Why eCommerce Businesses Should Advertise on Facebook
Specific targeting

– Ever wish you could advertise to the exact age, gender, and geographic location you want? What about adding on their specific interests and hobbies (cooking, meditation, etc.)? Facebook makes it easy to run multiple ads to very specific audience groups — simply select the audience you want to see your ad.

Test & retest

– If you've created two versions of ads and you'd like to test which one is the best performing, Facebook makes it easy. When creating an ad, you write out multiple copy options under ad components and Facebook will test them. Then, you can make data-driven decisions about which ads to nix and which to keep running.

Flexibility

– Whether you're having a low-performing month or your sales are through the roof, you can easily modify your budget, stop campaigns entirely, or put more money into them when your cash flow is up — with no ifs, ands, or buts.

One ad, multiple platforms –

Facebook is now Meta, and they also own Instagram, which means they own Instagram stories, Facebook Marketplace, Facebook Messenger… and so on. You can modify your ads to go out on multiple platforms with ease.

Separate warm & cold

– The common understanding is that people must see an ad about seven times before they're driven to make a purchasing decision. Facebook Ads allows you to separate the "warm" audience — people who have seen your ad at least once — with a "cold" audience, or an audience you may want to drive awareness-building ads to.
How to Create a Facebook Ad Campaign
Now that you know why Facebook ads can be a major win for your business, you're probably looking for how to run Facebook ads for ecommerce. You've come to the right place! Read our step-by-step walkthrough below, and you're well on your way to increasing your online orders and number of new customers.
Align with your goal.

Is it to build awareness for a product you've just launched? Or are you hoping to get people to fill out a form? Maybe you want to take your customers straight to the "buy now" section of your website. No matter what you wish to achieve through Facebook ads for ecommerce, first, select your marketing objective and give it a name.

Pick your audience.

A well-defined audience will be key. After all, you wouldn't want to waste your hard-earned dollars sending hamburger ads to vegans or prom dress ads to your grandfather! You can choose super-specific demographics in terms of age, gender, location, and interest, or you can go for a general audience and exclude certain variables.

Choose your placement.

Automatic placements is the default, so you might not have to do anything here. You can exclude certain social platforms by selecting "edit placements" if you so choose.

Determine your budget & length of ad.

You can select a start and stop date for how long you want your ad to run, as well as choose to have a daily or a lifetime budget. Advanced options will give you more precision to switch up Facebook's default settings, including running at only certain hours of the day or how you'd like to be charged (per click or per impression).

Decide on a format.

If your ad is a carousel (in other words, it includes multiple assets for the user to scroll through), you'll want to select "carousel." Or if you just have one image or video file, you can select that format in this step.
5 Tips to Make Profitable Facebook Ads
The end goal for nearly every ecommerce business using Facebook ads is the same: to make a profit. But how might you take your ecommerce advertising to the next level to ensure you get enough sales for an ROI? Here are some tips to make a profit using Facebook ads for ecommerce:
Understand your audience.

Be strategic about what image and copy you use, depending on what audience you are sending it to. What works for a group of Gen Xers may not work with a Gen Z audience.

Use a stand-out image or animation.

Your ad has to give people a reason to stop scrolling, and an eye-catching image or graphic will stop people in their tracks.

Be unique.

You'll want to refresh your creative assets every few weeks, so give yourself an hour to sit down and brainstorm outside-the-box ideas. Pro tip: Look through your favorite brands' social platforms and websites for inspiration!

Write a clear call-to-action.

Do you want to take your users straight to "shop now"? Or do you want your audience simply to "learn more"? Your CTA should align with your campaign goals.

Use a landing page to gather leads.

You don't necessarily need to take your audience straight to the shopping cart. Many brands will give an offer — say, a coupon or a downloadable whitepaper — and users have to enter their email to access it. Once you have a user's email, you can track that and see if you can make a sale in the future.
Increase Revenue By Utilizing a 3PL
As you watch your business grow with Facebook ads for ecommerce, you may soon be looking for help in getting your orders out the door and shipped. Consider looking into a 3PL (a third-party logistics company) to help you build a reliable supply chain.
At Ship My Orders, we understand that time is money, so we offer a free quote to see if our 3PL works for you and your budget. Reach out to us today to learn how we can help improve your shipping and customer service processes. Happy selling!