Choose: Amazon Fulfillment Program vs. 3PL Alternatives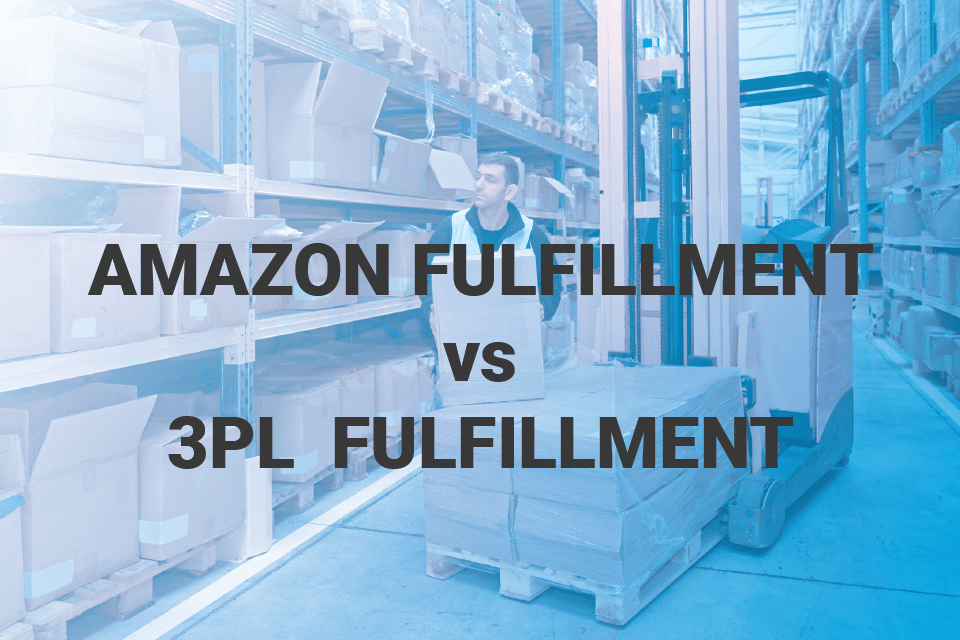 Are you a business owner who is looking to improve your process for shipping and fulfillment? Outsourcing shipment and delivery to an order fulfillment provider is a good way to get more items to your customers in a faster manner than you can do yourself.
Looking for a 3PL Provider?

Many business leaders opt to work with Amazon's fulfillment program or 3PL alternatives to get their products to their customers' doorsteps. Here are some of the pros and cons of each program.
Pros and Cons to Amazon Fulfillment
Fulfillment by Amazon, also known as FBA, allows business owners to ship their inventory directly through Amazon. They first ship their products to Amazon, who stores it and then fulfills the orders once they're placed.
Pros
Some pros of using FBA include:
Fast order fulfillment: Amazon is widely known for their 2-day delivery schedule. Customers want their products, and they want them fast, so working with Amazon to fulfill your orders will lead to higher customer satisfaction.
Transparent fee structure: Amazon charges by product weight, and their website has a handy calculator that will help you calculate your total revenue after their fees.
Low return rates on your products: People just trust Amazon, so they are less likely to return items. Buyers who do return products will do so through Amazon's customer service department.
Multi-Channel Fulfillment (MCF): You can ship orders made from other sales channels, not just Amazon.com, using the same inventory source. They also offer international fulfillment, so you can reach buyers in different countries.
Prime promotions: Get extra exposure of your inventory using Prime promotions. This will likely lead to a higher sales volume and more money for you!
Cons
Cons of using the Amazon fulfillment service include:
High costs: You will earn less per sale than you would on your own due to Amazon's fees. Sellers are charged monthly with rising costs during the holiday season.
Poor company recognition: Unless your inventory is private label, Amazon won't necessarily ship the product you sent to them to your buyer. Instead, they will select that same product from any warehouse close to the purchaser using Amazon-branded boxes. This means that customers will think they are buying from Amazon, not your company.
No customer interaction: Since Amazon handles returns on your behalf, you'll miss out on the customer experience. However, this will leave you with more time to grow your company.
Some business owners opt to go with 3PL, or Third Party Logistics. 3PL allows you the flexibility to work with an operating partner to fulfill your orders. Each partner will have different capabilities, but overall, they all should offer you the solution you need to store and ship your orders.
Pros
Pros of using 3PLs for your business include:
Multiple sales channels: Most partners will support sales made from various sources.
Reduced storage costs: Storing with 3PLs is generally less costly than storing your inventory yourself.
A variety of shipping options: You can select the shipping carrier you prefer from a wide variety of companies.
Faster processing and distribution: Most 3PL partners will be able to get your sold inventory to the buyer faster than you could on your own.
Better inventory control: A 3PL alternative should allow you to view your inventory counts in real time to ensure you can restock as needed.
Brand recognition: With 3PLs, you can use your own branded packaging, so this is your opportunity to make a good impression on your customers.
Cons
You should also know about the cons of using a 3PL partner. These include:
High costs: With 3PLs, you will be responsible for paying per month and per product. There may also be other costs attached depending on the operator, such as fees for setup and storage as well as shipping.
No impact on sales: Amazon has a platform with greater reach on which you can also pay for additional advertising. 3PL alternatives are not as diverse, so using a 3PL provider would solely be for scaling purposes.
Slower shipping speeds: Some 3PLs won't have the same 2-day shipping guarantee that has made Amazon a preferred customer choice, especially if you do not choose bicoastal locations. It's a good idea to do your research and select a shipping carrier that will ensure your customers will get their products in a timely manner.
Read More: Third Party Logistics (3PL): Advantages and Disadvantages
Which Is Better?
Many 3PL companies work with Amazon, not against. One of the troubles that a lot of businesses have with Amazon is their strict policies. For example, every item that Amazon receives must meet very specific packaging and labeling standards. Many businesses do not internally meet these expectations, so a 3PL provider may handle packaging and labeling to prepare merchandise to be compliant.
These policies are not in place because they are the "bad guy." Rather, it's because you need to streamline processes in order to be effective at such a large scale. And Amazon is as large as it gets.
Another issue that many businesses have with Amazon is their storage pricing. Amazon has made improvements in this regard. However, there are still some huge potential price increases for long-term and peak season storage. Oftentimes, businesses will store their inventory with a 3PL to avoid these price hikes.
Amazon is a massive force in the fulfillment industry, and they aren't going anywhere.
So Which Should You Choose: Amazon Fulfillment vs. 3PL Alternatives?
Whether you should go through Amazon's fulfillment program and/or a 3PL partner depends on your business. Amazon might make the best choice if you sell a lot of products and want to turn them around to your customers very quickly. The site is used by millions every month, so your products will get the widespread attention they deserve. However, using a 3PL (instead of or in addition to Amazon) is a good choice if:
You want more recognition for your brand
You want to ensure the products you have are the products sent to your buyers
You do not want to change internal processes to become Amazon compliant
You want to decrease storage costs over time
Outsourcing your inventory will give you more time to focus on your business operations. Both Amazon and 3PL alternatives make the shipping and fulfillment process easier and more cost-effective for business owners. Use these pros and cons to help you make the right decision for your company.