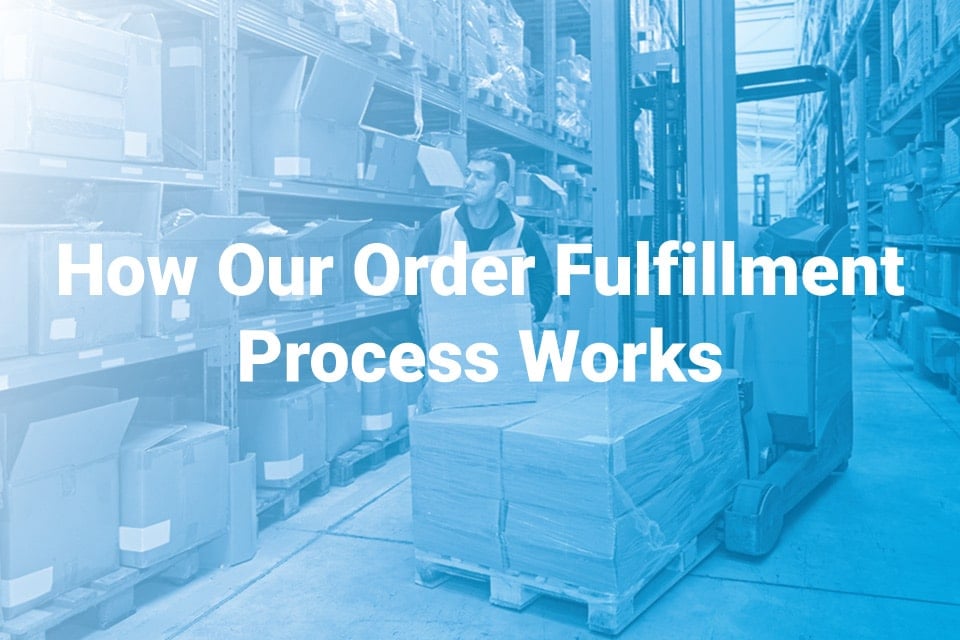 Order fulfillment is a crucial part of the business model for eCommerce businesses. You'll likely want a partner who understands the order fulfillment process, keeps your customers in mind, and can quickly and accurately fulfill orders and ship them to your customers.
Great order processing begins with people who understand the supply chain and how to deliver exceptional customer service, helping you build your brand to reach more people and drive more revenue.
What Is An Order Fulfillment Partner?
So what is an order fulfillment partner?
Order fulfillment partners are great for eCommerce businesses that are in the growth stage of development, have a lot of orders to process, and want the freedom of having a third party logistics partner to store, pack, and ship their products.
When you work with Ship My Orders, you'll gain a partner who can help you streamline your fulfillment and shipping needs, freeing you from the headache of managing a warehouse and staff attendant on-site. In order to streamline the order fulfillment process, we take the logistics of storing, packing, and shipping your products off of your plate. We do this through shopping cart integration software that works with several retail sites like Shopify.
We can streamline the order fulfillment process for:
WooCommerce Fulfillment Services

eBay Fulfillment Services

Magento Fulfillment Services

1Shopping Fulfillment Services

3DCart Fulfillment Services

Volusion Fulfillment Services

BigCommerce Fulfillment Services

Squarespace Fulfillment Services

FTP – Connection directly to your FTP server
Ship My Orders has decades of experience storing, picking, packing, labeling, and shipping hundreds of thousands of domestic and international orders.
Crafting an order fulfillment strategy for your small business doesn't have to be another daunting task. We're here to help.
Here Is How Our Order Fulfillment Process Works
Working with an order fulfillment partner allows you to focus on your business. We're experts in order processing and fulfillment, so you don't have to worry about how your product will get to your customers.
Not all order fulfillment management is created equal. We warehouse the inventory you sell on your website, process the orders as they come, and then ship directly to your customers. This transfers the responsibility and hassle of managing a warehouse and its staff from you to us.
Our trained staff is dedicated and skilled in order fulfillment and shipping to make your life easier. And we understand, returns happen. Ship My Orders also handles returns and exchanges with ease.
Ship My Orders' Daily Fulfillment Management Process
Our daily order fulfillment process is detailed and streamlined for you and your customers to have the best experience. Here's a snapshot of the logistics of our process.
1. We receive your orders
Once, or many times during the day.

Automatically via web, data feed, or email parser.

Manually via email or web interface.
You can call also always call us with any questions, special requests, or changes to printed orders.
2. Your order is picked, checked, and packed
A picker picks your products.

A supervisor checks your orders to make sure they are correct.

We use the most appropriate box/packaging for your product.

We label and generate all the forms, tracking numbers, packing slips, and documentation.
3. USPS, FedEx, UPS pick up your orders:
We ship same day on all Express orders received by 1 pm PST.

We ship same day on most standard orders received by 3 pm PST.

We ship anywhere in the world.
4. We send tracking numbers:
We send you a tracking numbers batch.

We send your customer a customized email with the tracking number/shipment notification.

If you require a data feed for your backend, shopping cart, Amazon, etc. we can customize a seamless solution, so you don't have to worry about anything after your orders have been approved.

You have 24/7 access to our Web Interface for answers to your most common questions:

To check your orders, tracking numbers, inventory.

To edit/add orders.
Contact your account manager between 8:30 AM and 5:00 PM PST:
Ship My Orders will assign a dedicated account manager to your company. Your account manager is someone knowledgeable who understands your business, your merchandise, your needs, your customer needs and who is always willing to help you with a smile.
Why Choose Ship My Orders As Your Third Party Logistics Partner?
Choosing Ship My Orders as your trusted third party logistics partner ensures that you'll receive transparency, timely fulfillment, clear communication, helpful tech support, and custom flexibility to work with your products and customers.
You don't have to worry about long-term contracts, setup fees, or hidden fees. We take pride in our transparency and will always answer any questions or concerns you have about your order fulfillment process.
Streamline Your Business's Fulfillment Process With Ship My Orders
Ship My Orders has been a trusted third party logistics partner for clients around the country. We're experts in fulfillment and shipping, and enjoy taking the hassle of warehouse management off our our clients' shoulders.
If you're in need of a third party logistics partner, contact us today for a quote.