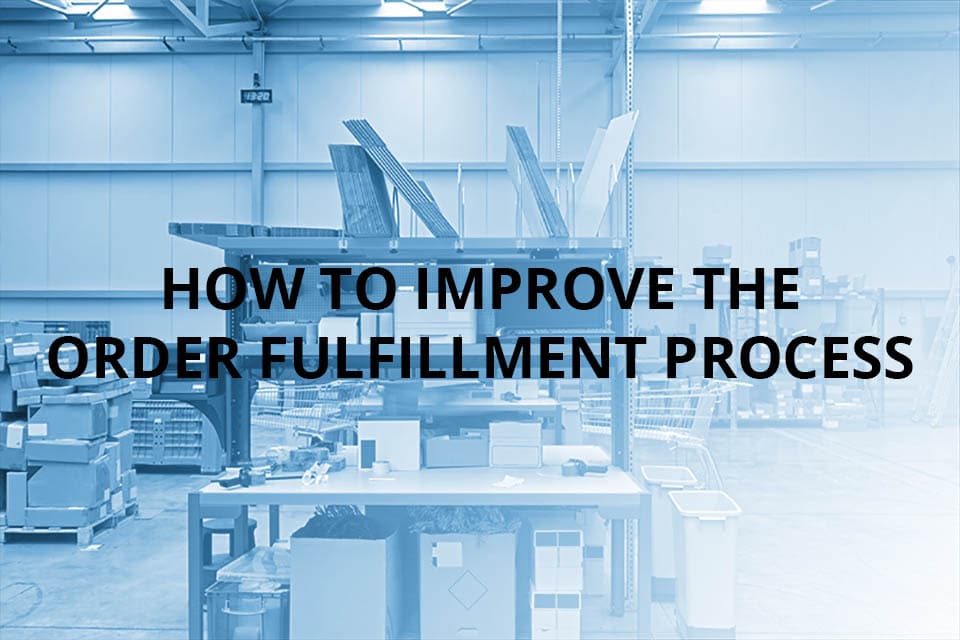 As a business owner, you recognize the importance of customer service and product quality, but what about the order fulfillment process? Your delivery process needs to be a top priority, as it's an important factor that can affect your bottom line. Order fulfillment is the final step in the process of a customer choosing to make a purchase from your company. By making this process smooth and convenient for the customer, they'll want to shop with you again.
Does your business need help with order fulfillment?

What Is the Order Fulfillment Process?
You might be asking yourself just why the order fulfillment process is so important. Well, the process is fairly straightforward. After receiving an order, we procure the item and ship it to your customer. Sounds easy, right? Well, sometimes, this process can become tricky, especially if you use third party carriers or have a convoluted ordering system. Let's take a closer look at each of the steps involved in the order fulfillment process.
Order Fulfillment Process Steps
The fulfillment process may look a bit different from business to business. But the basic steps for the order fulfillment process looks like this.
Receive order: This can happen via online marketplace, phone call or in person.
Order processing: Typically, companies will have a back-office system to internally process the order.
Request for fulfillment: Your warehouse or stockroom is alerted of the order.
Retrieval: Order is found in stockroom.
Packing: Order is packed carefully to be shipped.
Shipping: Order is shipped. Also a notice is generally sent to your customer to expect their delivery soon.
Arrival: Order arrives at its destination.
Order Fulfillment Strategies to Improve the Order Fulfillment Process
Now that you have a bit more information about the order fulfillment process, here are some great tips on how to improve on your current procedures.
1. Choose the right shipping company
While this may seem simple enough, there are a lot of things to consider when choosing a logistics or shipping company. First, you need to be assured that the company you choose can effectively ship to your customer base. Are most of your customers located in rural, difficult to reach areas or are they in the city? Can the company you choose ship extra large packages or very small and delicate items quickly without damaging or misplacing them? You may have to do some research and speak to other business owners about the shipping companies they trust with their merchandise.
Related: How to Pick the Location of Your American Order Fulfillment Company
2. Keep lines of communication open with your customers
Just because someone has placed an order doesn't mean you shouldn't communicate with them until you ship the item. People like to know where their item is in the order fulfillment process timeline. This is especially true for online orders. Give your customers frequent updates as to when to expect their package.
3. Make sure your internal order system works effectively
It may be that the problems you are having in the order fulfillment process stem from some internal issues. Are all your computer tracking systems working seamlessly? How long does it take for your warehouse or stockroom employee to receive the order? Speak to your employees and find out if they notice any possible spots for improvement. If there are any squeaky wheels in this process, be sure to fix them as soon as possible.
4. Make finding inventory simple for your warehouse employees
Perhaps everything seems to be working well in your stockroom or warehouse. Yet, there is always room for improvement. A way to improve the speed of your shipments and efficiency of your workers is to create a simple and clear system for stocking inventory. This will help your stockroom employees know exactly where to find an item, lowering the time it takes to ship it. A clearly marked stockroom is also helpful for inventory management and theft prevention.
Related: 9 Inventory Management Techniques That Actually Scale
5. Take orders in multiple ways
Today's customer wants convenience and comfort. While some people will always prefer to order in-person, there are those who prefer to use technology to make a purchase. Companies routinely accept in-person, online, telephone and cellphone app purchases. If your company is lacking one of these ordering venues, you need to reconsider your customers' ordering options.
Utilize these tips the next time you are evaluating your company's order fulfillment process. Remember, as always, it is important to understand your customer and their order and shipping needs. It's a great idea to ask your customers what they like about the ordering and shipping process so that you can give them what they desire. When businesses streamline and simplify their fulfillment processes they see improvement in their overall revenue.