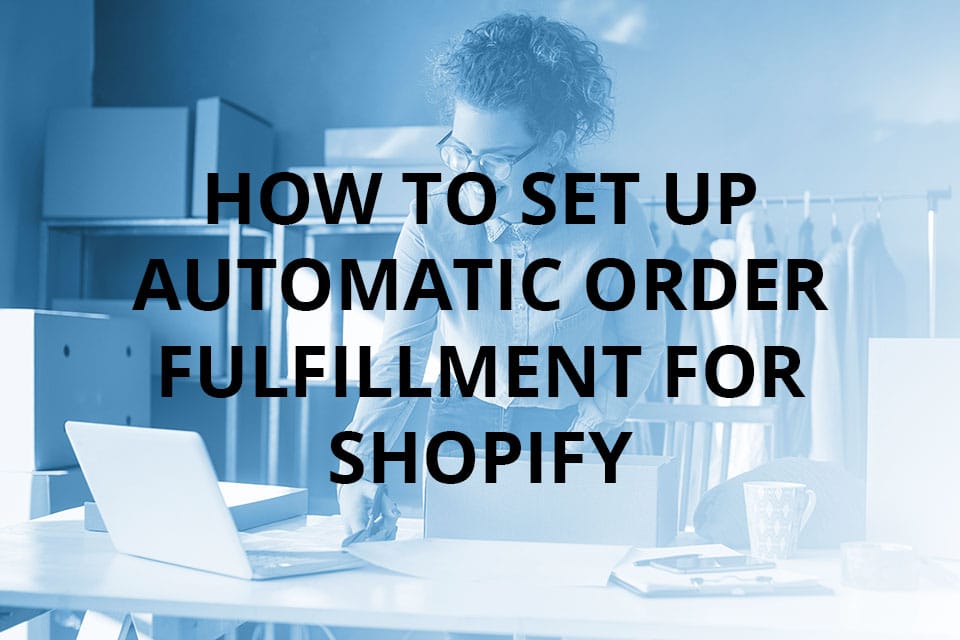 With the recent surge in online shopping, it's vital that you streamline your order fulfillment process to keep up with demand from your customers and your competitors. Automatic order fulfillment for Shopify does just this by notifying your fulfillment provider immediately after a customer makes a purchase. This can make your business better able to deliver quickly to your customers and more competitive overall. Find out what it will take to set this up for your own online store.
Looking for a fulfillment partner to help you thrive on Shopify?

Shopify is a cloud-based online shopping platform for a wide range of e-commerce businesses. It's a hosted e-commerce platform, meaning it's an all-in-one system that has all of the tools needed to run an online store. Shopify can also integrate with Amazon, Etsy, eBay, and other online marketplaces. As a result, Shopify is now a leading platform for e-commerce companies, meaning there's a substantial need for automatic order fulfillment for Shopify.
Choose the Method for Fulfillment
To get started with automatic order fulfillment for Shopify, you will have to select whether you will fulfill your own orders or use a fulfillment service. If you decide to use a fulfillment service, you will have to indicate if the company is an e-commerce order fulfillment service that uses a Shopify app or if it is a custom fulfillment service that does not. Amazon, dropshipping apps, and print-on-demand fulfillment are examples of the former, while third-party fulfillment companies are typically among the latter. If you decide to use a custom fulfillment service, you will also need to activate fulfillment services in Shopify.
Select Automatic Fulfillment
Within your store's order processing settings, you will have two options for order fulfillment: manual or automatic. The store will choose manual fulfillment as its default setting, but you can change this to automatic within the settings. You will also want to enable your fulfillment service by adding them to the form in the Manage Integrations section, located under the Custom order fulfillment section.
Designate Products with Your Fulfillment Method
You can select a specific fulfillment method for each item that you add to your store. In the "Inventory managed by" field, you can select your preferred method and change it as needed. There's also a Bulk Editor function that allows you to change the fulfillment method for numerous items at once. Depending on factors, such as the type of item or the location of your e-commerce fulfillment warehouse, you may want to modify your fulfillment method.
Order Fulfillment Completed via Fulfillment Warehouse
Once your account has been set up to facilitate automatic fulfillment, you'll be ready to begin making sales from your online store. With automatic fulfillment, Shopify will notify your fulfillment provider, who can then ship your product to the customer directly from the fulfillment warehouse. You can also select to have your customers notified after a product has shipped from your e-commerce fulfillment warehouse to them.
E-Commerce Order Fulfillment Services for Your Online Store
With automatic order fulfillment for Shopify, you can run your entire store virtually and with minimal startup costs. However, the success of your store will depend on the quality of your border fulfillment partner and if they can perform at the level expected of e-commerce order fulfillment services. Ship My Orders is invested in the growth and success of our partners, and we make every effort to best understand their customers, products, industries, and the best ways that we can support them. Contact us today to learn about our e-commerce fulfillment services and how they can benefit your online store.