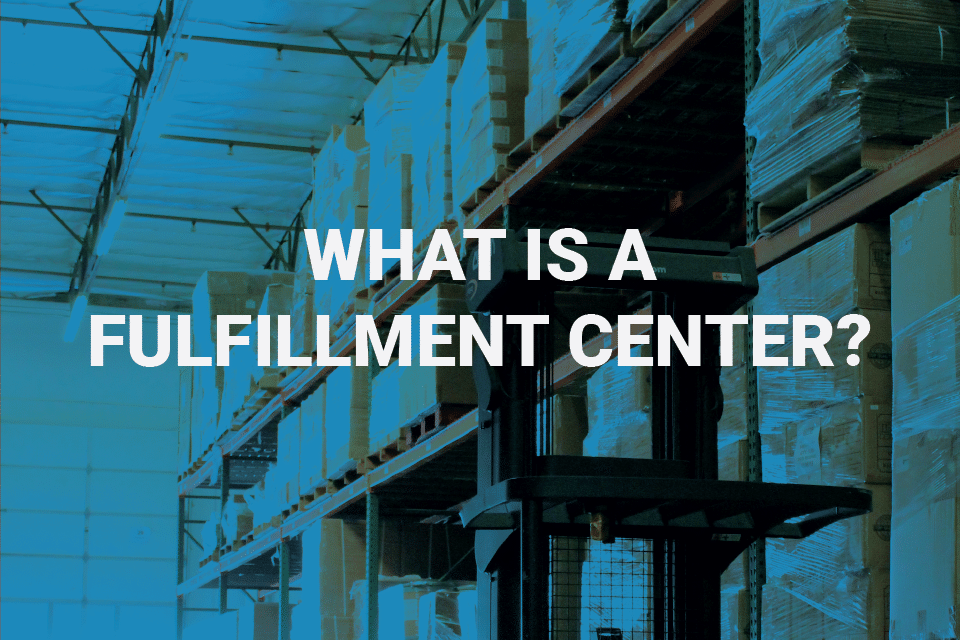 Are you looking to scale your eCommerce shipping and fulfillment process? As your company grows, it can be challenging to keep up with demand, but outsourcing to a fulfillment center can help streamline operations so that you don't lose traction with your customers. However, it's a big decision to trust a third party with your entire inventory, so it's important to know about the pros and cons of using a fulfillment center.
We're happy to discuss your eCommerce order fulfillment needs.


What Is a Fulfillment Center?
A fulfillment center is designed to handle the storage, shipment, and delivery of inventory for small to medium-sized businesses. By having a third party handle these processes for you, you can focus on building your business, adding more inventory, and increasing profits.
What Does a Fulfillment Center Do?
These centers keep costs low by combining inventory warehousing and order fulfillment procedures. Unless you choose to, you won't have to outsource these tasks to several companies and pay multiple fees. You can pay one company, which will store your products until they are sold and then ship them to the buyer.


How Does eCommerce Fulfillment Work?
Fulfillment centers generally work one of two ways:
You ship your inventory to the fulfillment center for storage or shipment. This allows you to review the products yourself to ensure quality. However, as your business expands, this method may prove to be time-consuming.
You have the product manufacturer ship the inventory directly to the center. This will save you time from having to ship anything yourself and, in turn, speed up the process of order fulfillment.
Once a fulfillment center has your inventory, it will store it for a fee until the inventory is sold. Then, the center will coordinate with various shipping carriers to get your products to consumers as quickly as possible. The outsourcer will also be able to obtain tracking numbers for the products and relay that information to the consumer so they can track their package.
Often, these centers handle the returns process for online stores as well. Depending on the company you choose to outsource to, they can potentially speak with the customer, coordinate return shipping, and dispense refunds without you having to do anything.
Related Reading:
Benefits of Using a Fulfillment Center
Working with a fulfillment center can have many advantages, including:
Scaling: Your business will be able to handle a higher volume of orders (and seamlessly scale) by outsourcing order fulfillment to a company that lives and breathes it.
Lower shipping costs: Due to the heavy volume of shipments a fulfillment center moves through a carrier, they are often able to obtain a lower shipping rate than you could on your own.
Faster order delivery: Fast order fulfillment is key to having a happy customer. With an outsourcer, you won't have to make time to ship your inventory. The products will already be stored with the center, so they'll be able to work with a carrier to ship the product to the buyer promptly.
Easy returns: Most major fulfillment centers can take care of the customer service aspect of online selling for you. That involves not only speaking with customers about their products but also handling returns of defective or incorrect items and dispersing refunds directly to the buyer.
Saving time: A fulfillment center can give you the boost you need to enhance sales and profitability. By outsourcing your shipping and delivery tasks, you'll be able to spend more time strengthening your brand and adding products to your inventory.
Related Reading:
Who Needs to Partner With a Fulfillment Center?
Fulfillment centers are a good fit for eCommerce businesses of small to medium size. Your business isn't large enough to make having your own warehouse cost-effective, so it makes sense to work with a fulfillment center to store your goods. However, you sell large quantities of wholesale or B2B products, so you need help with getting your inventory to buyers in a timely fashion. A fulfillment center can help you achieve your order fulfillment goals much faster than you could yourself.


How Much Do Fulfillment Centers Charge?
There are various expenses associated with using a fulfillment center. Fees will vary by company, but, at minimum, most will ask you to pay for storage and order fulfillment tasks. Here's a breakdown of what those might entail.
Storage: Keeping your inventory secure in a warehouse usually incurs a fee based on size. For example, Amazon charges $0.69 per cubic foot for standard-size items. This fee increases during the holiday season when items tend to move more quickly.
Order fulfillment: This involves the process of finding individual products, packaging them for shipment, handling customer service, and performing inventory returns. These fees are often charged by product weight. You can expect to pay anywhere from $2 to $6 for standard-sized items at variable weights.


How to Choose the Right Fulfillment Center for Your Business
Choosing the right fulfillment center is a big decision, and there are a multitude of providers available, so how do you know which one to choose? To give your business the most room for growth, it's best to work with a well-established organization. Customers already know them and trust them. This could pay off with increased exposure for your products and boosted sales.
Additionally, it's a good idea to find a provider that charges one fee, excluding storage, to provide all-inclusive order fulfillment services. It can be frustrating to keep up with each little fee a provider might charge, so look for one that offers a straightforward, easy fee structure.
In today's world, where instant gratification reigns, customers want their products as soon as possible. If demand has grown so much that you're struggling to keep up with shipments, outsourced fulfillment could be just what you need to scale your business operations, and experience increased profitability. Reach out to Ship My Orders today for a custom quote and download our guide below to help you ask the right questions when you're shopping for your new fulfillment center partner.